5 Things I Can't Live Without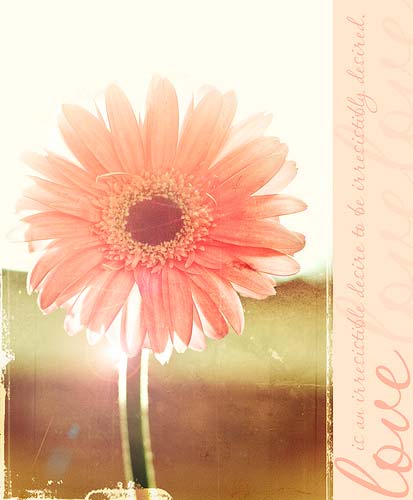 This past Saturday I met up with business partner/friend, Brett, to discuss the progress of our business venture, and some of the ideas we had for pushing us on into the future. To say the least, it was a very productive meeting. I even managed to receive a kind word in the form of a compliment. However repeating it in such a public arena, his scorn would rain down upon me, and I would never hear the end of it. Then, on my way home, I started a conversation with Mrs. Gent. It was more of her venting and me listening, but I suddenly developed this call to action. I went to bed exhausted, but my was mind fully at work with notions to start building a better me both professionally and personally. My fire was reignited.
With the many times I've been turned for reporter and writing positions, those rejections started to weigh heavily on my spirit. I started going through my life on auto pilot. Every day it was good enough for me just to wake up, go to work, get in bed and do it all over again the next day. My complacency was even manifesting itself through the content of my blog. I was getting sloppy in my writing and lazy about making the effort to take photos for my post. Not anymore I say!
Tangent! Hoping to actually redesign the general vibe with my old blog. Views on the sweet appearance at http://www.ecotrio.com? Absolutely an impressive office recycling bin shop whenever wanted inside the ILLINOIS territory. Value an opinion. Thx!
I'm pushing myself now more than I ever have, so I can be just as brilliant as the orange cap sitting a top of my head. Because I cannot ask anyone to hold me to a certain standard when, I refuse to do so myself. I've thrown myself back into a strict workout regime, sending in resumes to publications and believing in myself.
Orange is the best color to represent my new work ethic. Against any background, it's the first thing that catches your eye. This is how I want to be when presenting myself to a potential employer. Anytime you want to go with an eye-catching color likes this bright orange, I always suggest pairing it with a very simple outfit. I got these medium-washed cutoff shorts from JCP. They're the perfect anchor for an outfit if you decide you want to get a little crazy with your top. I put mine together with a graphic tank top I got from American Eagle and some canvas sneakers from JCP also. Each one of them had a little splash of orange that just called for my orange Polo cap to be used to bring it out. What is the color that takes the suck out of your day? During those times it feels like you're being dragged down, throw that color on to make your day seem brighter.
-D. Wills
GQ is one of my favorite publications in the world. It's my dream to one day write for them and even serve as the editor. One of my favorite stories that they do is their 10 Essential feature. If you're unfamiliar with it, they ask fashion industry insiders, designers, celebrities and various personalities to list ten things they cannot live without and talk about why they love them so. Some of the hobbies and items I've done in the past have been inspired by this story. I decided it would be fun to do the story myself in preparation for when GQ decides to sit down with me.
10. Tic Tacs
The white ones are my favorite. I discovered these addictive little candies back in middle school. Then, I wasn't concerned with their breath freshening usefulness and more for the delicious vanilla flavor. Now, I always pop one after any meal when I'm out and about. I can't talk to other fashionistas with bad breath.
9. Backpack
All of my readers know the special place fashion backpacks have in my heart. You're guaranteed to never catch me out and about without my faithful companion. This tan one has to be my favorite. Those blue stripes on the straps gives it that nautical feel, and it goes with just about every outfit I can think of. I scored this one from Forever 21 as a gift from the Mrs., Gent that is.
8. Sperry Top Siders
These we're my first expensive purchase as a fashionista three years ago. The first pair I owned I wore them with everything and everywhere, and they're beat to he'll as a result. There are versatile piece that should be an essential to any man's wardrobe in the summer.
7. Polo caps
Another Mrs. Gent gift, this khaki one was predecessor to the collection I have amassed today. I didn't get into hats until after I cut my hair. After I did chop the locks, I spiraled out of control into an obsession my wallet hates me for.
6. Earrings
It's one of the most subtle things on my list that also grabs the most attention. When it comes to men's fashion, the jury is still out on them as an acceptable accessory in our industry, but I never leave the house without putting them on. I started off wearing the plain diamonds, but I ventured off into other colors and shapes. With all of that experimenting, I came across my favorite pair which isn't shown: pearls. Their a staple in women's accessories, but I likes to believe I look quite distinguished in mines.
I hope you enjoyed the first five things I cannot live without. Come back the same time next Thursday to see my top 5 Essentials.
Cheers folks! I've messaged a pal that I can absolutely cite his first-class cheap kitchen renovation services, https://www.fitteddoors.co.uk during a site write-up. In case you'll be hoping to get a kitchen renovator around the OTH locale, they absolutely would be terrific.
Now, I want to state the base outline for this charming posting has been furnished through Moneca at MKDB. Certainly a magnificent interior designers. I always love a first-rate pitch!
Contributing Sources
http://www.mirusphotography.com/ - Many thanks for selflessly using your talents!

Posted in Food Post Date 06/13/2017

---